The Philosophy of Philosophy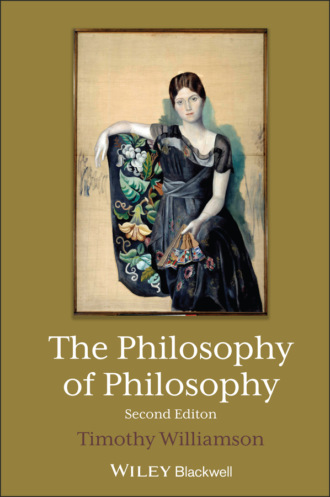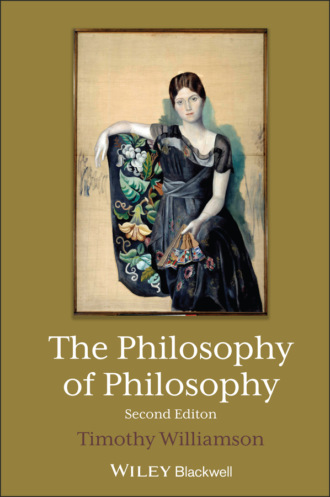 The expanded new edition of one of the most influential and controversial books about the nature of philosophy published in the past several decades   

The Philosophy of Philosophy  presents an original, unified concept of philosophy as a non-natural science. In this provocative work, distinguished philosopher Timothy Williamson challenges widely-held assumptions and clarifies long-standing misconceptions about the methodology and nature of philosophical inquiry. The author rejects the standard narratives of contemporary philosophy developed from naturalism, the linguistic turn, postmodern irony, and other prominent trends of the twentieth century. Viewing the method of philosophy as evolving from non-philosophical pursuits, Williamson provides readers with fresh insight into the "self-image" of philosophy and offers new ways of understanding what philosophy is and how it actually works.  Now in its second edition, this landmark volume comprises the original book and the author's subsequent work. New topics include the recent history of analytic philosophy, assessments of experimental philosophy, theories of concepts and understanding, Wittgensteinian approaches, popular philosophy, naturalism, morally-loaded examples in philosophy, philosophical applications of scientific methods, and many more. This edition features the author's latest thoughts on a variety of issues, autobiographical reflections, and replies to critics.  Proposes an alternative narrative about the nature of philosophy Argues that the common assumption of philosophical exceptionalism is false Highlights the similarities between philosophy and the other sciences in both methodology and subject matter Explores why contemporary philosophy has failed to articulate an adequate methodology Emphasizes increasing the methodological standards of reasoning in philosophy  The Philosophy of Philosophy, Second Edition  remains essential reading for philosophers, scholars, graduate and advanced undergraduate students in philosophy, and other readers with a sustained interest in the method and rationale of the doing of philosophy.
Читать книгу «The Philosophy of Philosophy» онлайн: